For the latest NEWS (book progress, events, features and interviews), "Like" her Facebook author page.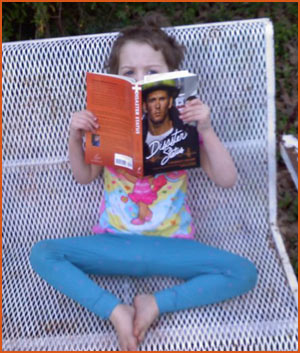 WHAT READERS ARE SAYING:
" . . . During this time of chaos and confusion . . . Thank you for providing shelter in my storm . . ."
—Charlotte (Alabama tornado survivor)
" . . . the entire book was just so sincere, romantic, passionate, with humor also--along with reality of life and how things really happen . . ." —Laurie
"Thank you for filling a need I didn't know I had and renewing my love of reading." —Elaina
"I was a big fan of Dee Henderson's O'Malley Series and had not found an author I liked as much . . . until now." —Michelle
" . . . I loved it! I smiled like I have not smiled in a very long time. I cried . . ." —Candy
"I read A LOT and these have to be my all time favorite books. They had just the right mix of medical drama, romance, faith and hope . . ." —Claudia
" . . . I can't put it down. I've read 126 pages in 3 hrs . . ." —Tanya, New Zealand
" . . . just wish you could write as fast as I read." —Margaret
" . . . heart stopping . . . and heart melting . . . A great read and one for your keeper shelf."
—Lynette Eason, award winning, best selling author of the Women of Justice series
" . . . grab your parachute and take a dive into an amazing story packed with solid characters, including Calvert's Rx for great fiction—a heart-throb hero!!" —Ronie Kendig, the Discarded Hero series
" . . . a novel that will grip your heart and keep you turning pages." —Richard L. Mabry, MD, the Prescription for Trouble series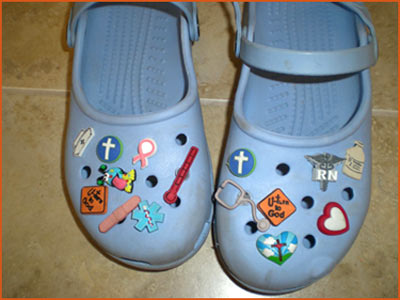 FUN EXTRAS
BOOK CLUBS ~ I'm honored to join book clubs and chat via speakerphone with members--how fun! A Discussion Guide is included at the back of each book. I'll try my best to connect with your group, and I'll also send bookmarks and personalized bookplates for your members. E-mail me through my contact page and we'll get the ball rolling, STAT!
GIVEAWAYS ~ Join my FaceBook Fan Page for a chance at spur-of-the moment book giveaways. We have a lively, growing and interactive group, and we'd love to include you!
SIGNED BOOK PLATES, COOL BOOKMARKS ~ If you'd like a FREE signed book plate for your books (or gift books) and/or some great, glossy color bookmarks, send me a note via my contact page. I'll get them out to you.
CRITTERS, COOKING & GRANDMA-SPEAK ~ To stay up-to-speed daily on what's happening when I'm not nose-to-keyboard in "Fiction Land," follow me on Twitter. There is sure to be news of bird sightings, Calvert kitchen fare (with recipes!), grand babies, quirky musings on the writing life, as well as warm and funny interactions with readers and other authors. Let's Tweet!